SPONSORSHIPS OF EVENTS
We have resumed sponsorships of our Third Thursday & Educational in-person events. If you would like to be a sponsor ($300) on a one-time or ongoing basis, or would like to be the host site for our networking events, please contact Dave Moravec directly. Planning of the 2021 schedule is ongoing, so get your business name and visibility out there as soon as possible! We are looking for locations that can host as many as 50 or more people due to the increased interest in this event. We are specifically looking for businesses that can:
·         CONNECT: Provide a quality networking experience with a safe and business friendly atmosphere
·         CELEBRATE: Encourage business participation through promotion
·         SUPPORT: Model the Colerain Chamber of Commerce initiatives
SOCIAL MEDIA PRESENCE
Simply put, we would like for you to LIKE us and FOLLOW us on Facebook, Instagram and LinkedIn so that you can be aware of current happenings across the Colerain Chamber community!
We continue to highlight our members and recognize our newest members on Facebook as soon as we possibly can. We will continue to post between 30-40 times per month on Facebook and Instagram, but need information on ways to promote your business. Send us links, promotions, photos and local events in a timely manner, and let the Chamber promote for your business!

https://www.facebook.com/colerainchamberofcommerce/

https://www.instagram.com/colerainchmbrofcommerce/

https://www.linkedin.com/company/5115398/
PROMO ITEM/GIFT CARD MARKETING
We continue to look for ways to promote your business through…
·         Promotional items for membership bags - Your logo'd item can be placed in a membership bag along with other chamber members "trinkets". There is no cost to do this, simply provide the Chamber with 25-50-100 items and we will include them with other chamber member items. Coordinate with Dave or Debi.
·         Gift cards or services certificates - If your business would like to provide the Chamber with $10-$25-$50 gift cards or a gift certificate for product/services to be used as giveaways at our upcoming Hometown Hero event or at an upcoming Third Thursday event, please let us know.
RIBBON CUTTING EVENTS
As always, we want to promote your business in any way that we can. If you have a milestone event or grand opening planned, we would love to help you promote your business across the community. If you have news that you would like to share with our membership, please send it along for us to post on Facebook or in our newsletter.
LOGOS & BRANDING
As you may have seen, several new branding initiatives are in place with our various small groups. If you are interested in joining or hearing more about any of these groups please contact Dave Moravec, president@colerainchamber.org.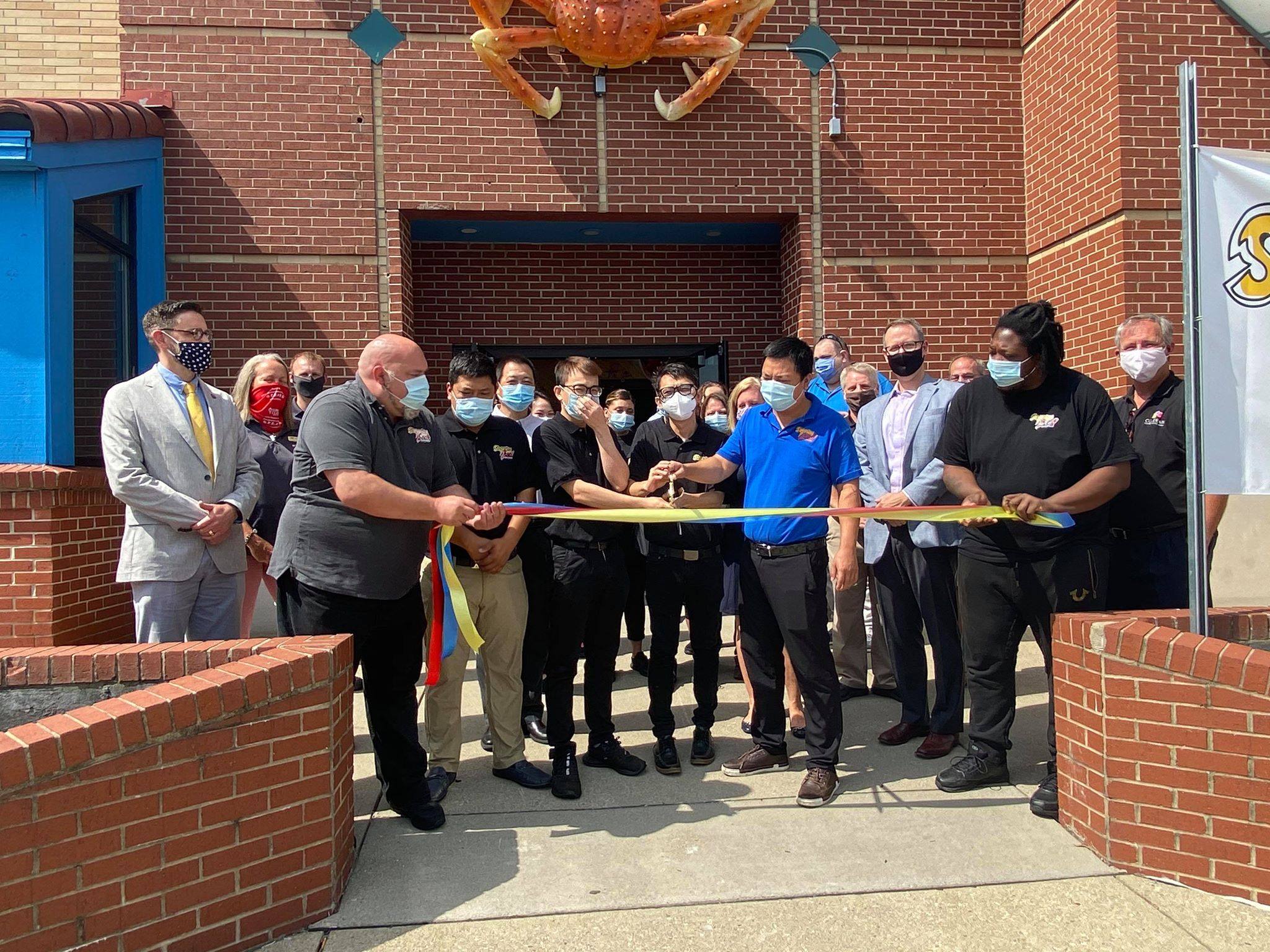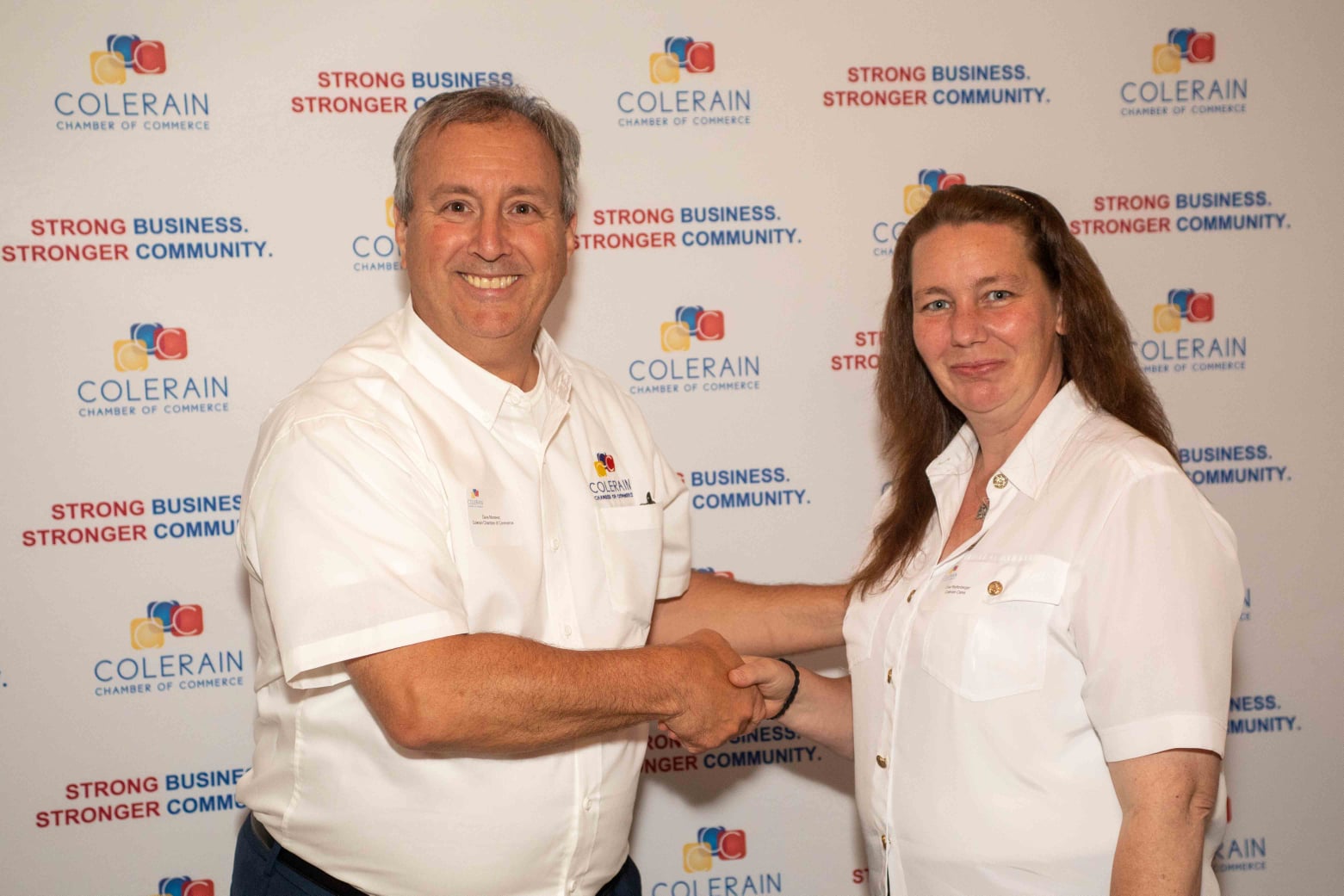 Dedicated Email blast to entire membership w/ ready art - $300, $200 for non-profit members
Colerain Chamber Newsletter Ad - w/ ready art - $150
Ribbon Cutting, Grand Openings or Business Anniversary Open House Hosting - FREE for Active Members