The Colerain Chamber of Commerce Board of Directors includes eleven (11) voting board members and two (2) advisory board members represented by Colerain Township and the Northwest Local School District. Board members can serve as many as three, 3-year terms on the board and must be members in good standing throughout their time of service. As you can see, having fun is incorporated into our board activities which foundationally serve the chamber's core focus to Support, Connect and Celebrate.
If you are interested in serving on our board of directors or in a leadership role in the future, please contact the chamber President by email: President@ColerainChamber.org or phone: 513.923.5036.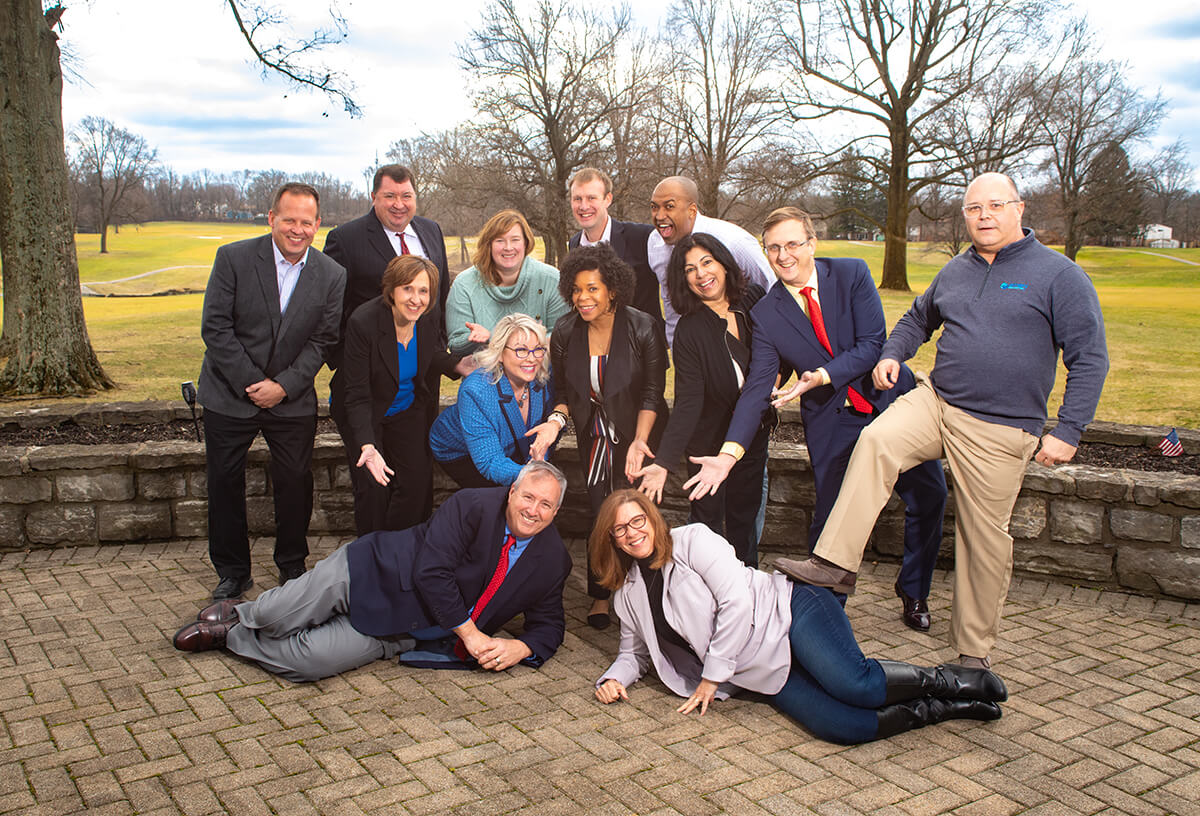 Dave Moravec,
President
Dave Moravec serves as President of the Colerain Chamber. Dave's background includes 35 years of business ownership and leadership across multiple companies & industries. He was the chamber of commerce President in Hampshire, IL (outside of Chicago), owned his own printing business and was involved in educational technology for 8 years. Dave has three adult children and two grandchildren in the Washington DC area. You can reach Dave via email: President@ColerainChamber.org or by phone: 513-923-5036.
Beth Jones,
Office Administrator
As the chamber's Office Administrator, Beth supports all of the activities of the board, its president and the membership at large. Beth has over 20 years of client services, accounting and human resources experience. Beth's hobbies include photography, gardening, traveling, as well as biking and hiking. Beth and her husband Tim have 2 adult children and 2 grandchildren. You can reach Beth via email: Info@Colerainchamber.org or by phone: 513-923-5036.
Board Chair
Susan Bennett
Thrivent
Susan is a financial planner for
Thrivent
helping people plan financially for their most meaningful lives. She and her husband are longtime residents of Colerain Township and raised their four children here. She is passionate about serving the community and seeks to continue to do so through her volunteer efforts with the Chamber Board, People Working Cooperatively, Side by Side Ministries, Grant Us Hope, the Northwest Local Schools and Habitat for Humanity.
Board Vice Chair
Richard D. Porotsky, Jr.
Dinsmore
Rick is a partner at the law firm of Dinsmore & Shohl where he serves a variety of business clients in resolving business disputes and handling commercial litigation. Rick served for 8 years on the board of the Western Economic Council, currently serves on the Cincinnati Bar Association Community Service Committee (where he served as past chair), and currently serves on the board of the St. James Fathers Ministry. He coaches youth baseball and soccer, and leads West-Side development for Dan Beard Council of Boy Scouts of America.
Board Treasurer
Michael Long
Long, Schaefer & Company
Michael is a partner of Long, Schaefer & Company, Inc. and Long Schaefer Financial Advisors, LLC, which provide tax, accounting and financial services. He volunteers with the Colerain Kiwanis, the Northwest Schools Accounting Advisory Committee, the Northwest Schools Business Advisory Committee, the Western Economic Council, the Nova Caesarea Harmony Lodge #2 F&AM, the Ancient Accepted Scottish Rite – Valley of Cincinnati, and the Izaak Walton League of America.
Board Secretary
Dean Ferrier
Rumpke Waste & Recycling
Dean is the Municipal/Public Sector Accounts Manager serving across greater Cincinnati from Rumpke's corporate headquarters. Prior to joining Rumpke in 2010, Dean enjoined a 15-year career in Real Estate sales involving residential and commercial properties. Dean has a passion for Colerain and Cincinnati and is also currently also serving on the Keep Cincinnati Beautiful Board of Directors. Dean was born and raised in Colerain, is a lifelong westside Cincinnatian, and is a dedicated family man with 3 adult children.
Jennifer Caunin
Clippard Instrument Laboratory, Inc.
Jennifer is Vice President of Human Resources at Clippard Instrument Laboratory, Inc., a family-owned manufacturer and designer of pneumatic control devices and components based in Colerain Township. She volunteers with the Colerain Kiwanis Club and the Northwest Local Schools. Jennifer, who recently completed her MBA has served as the chamber's past vice-chair, coordinates our Hometown Hero event.
Dan Applegate
Arlington Memorial Garden
Dan is President and CEO of The Arlington Memorial Gardens, a full-service, non-sectarian, non-denominational cemetery. He is also a member of the Arlington Board of Trustees and Board Chair of the Arlington Funeral Home. Dan has held various positions with the Ohio Cemetery Association and has served on Ohio's cemetery regulatory board.
Troy Cyrus
Emery Federal Credit Union

Troy is a nationally certified Compliance Officer at Emery Federal Credit Union, a federally-insured financial cooperative.  He frequently volunteers in the Dave Ramsey Financial Peace University and is active in his local church.  Troy also chairs a local financial crimes compliance roundtable of his peers.
Evan Webeler
White Oak Garden Center

Evan is CFO of White Oak Gardens, a retail garden center and landscape company located in Colerain. He serves as treasurer for the Midwest Landscape Network and is a member of the Cincinnati Flower Growers Association.  He has volunteered on the Selection Committee of Paint the Town and been a mentor at the Boys & Girls Club.
Doris Gibbons
Gibbons Insurance Agency of American Family

Doris is the owner of the Gibbons Insurance Agency of American Family, serving insurance needs in Ohio and Indiana. She is the Past President of the Insurance Professionals of Greater Cincinnati, a Chartered Member of the Greater Harrison Chamber of Commerce, where she served on the Board of Directors for 5 years, on the leadership team of New Hope church, a Girl Scout Alumna who is a Charter Member of the Leadership Circle along with being a Lifetime member of this organization, and a regular volunteer at Mathew 25 Ministries.
Jelani Jackson
Richie's Chicken & Soul

Jelani is Co-owner of Richie's Chicken & Soul, a fast casual soul-food brand based in Cincinnati. Richie's Chicken & Soul is all about food, connection, and fun. We make our food with love and passion, and we believe you can taste the difference. We believe in caring about our team, guests and community and having a positive impact. Jelani and his wife Danielle manage 4 locations across the area.
Ryna Rajagopal
Total Quality Childcare

Ryna is the owner/director at Total Quality Childcare located in Colerain Township. Changing her career path by building a new business from the ground up has been an incredible journey of learning . While raising her children she was actively involved in volunteer efforts at their school and in the community. She continues those efforts with the same passion, purpose, and drive.
David Miller
Colerain Township
As Director of Economic Development for Colerain Township, David's role is to attract businesses to the Colerain area through activities consistent with the township's objectives. David has most recently served as Chief of Staff for two City of Cincinnati council members, Betsy Sundermann and Amy Murray. David has adult-age kids and serves as the Executive Director for the Colerain Community Improvement Corporation.
Lyndsey Creecy
Northwest Local School District
Lyndsey is currently the Public Relations Supervisor for Northwest Local Schools where she manages the internal and external communication for the school district. She works to build relationships and formulates communication strategies to keep various stakeholders informed through district mailings, publications, the district's website and mobile app, social media channels, email and text notifications, and through the publications on various media outlets.