One of the best things a new Chamber Member can do is to GET INVOLVED.  The Colerain Chamber is a member-driven organization, and it works hardest for members who get involved! Members are encouraged to participate in the direction and activities of the Chamber by joining one or more of the committees that are vital to the Chamber's success and pool of resources.
Please choose a Group that fits your interest and skills by contacting the Chamber President today by email: President@ColerainChamber.org or phone: 513.923.5036.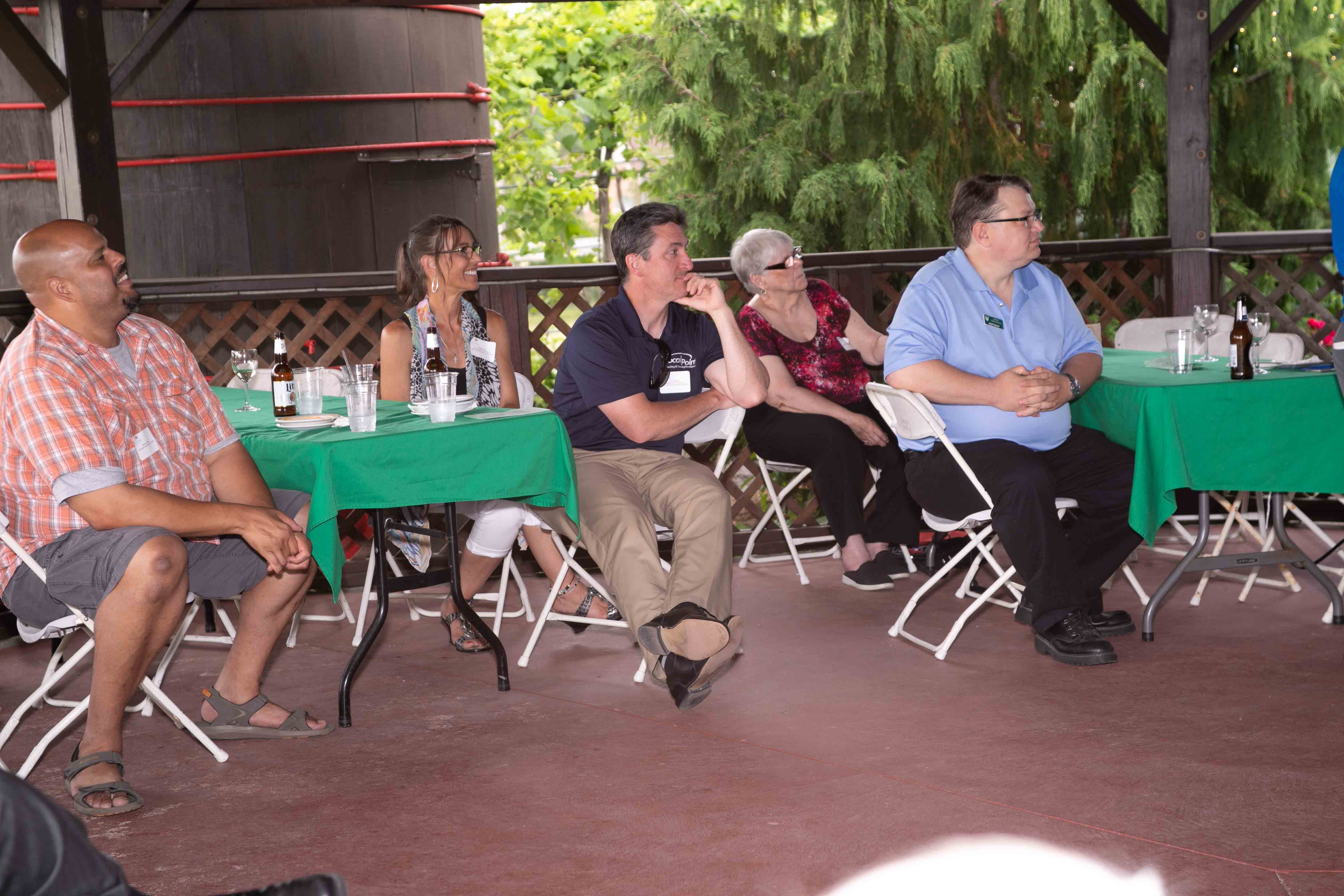 The Sales Summit concept brings together sales professionals from the business to business (B2B) and business to consumer (B2C) marketplaces to look at sales from a human-to-human perspective (H2H). This forum provides an opportunity for professional development within the Colerain/NW Cincinnati area and allows for networking with other sales professionals and leaders in a format that is collaborative in nature. A different topic will be discussed each month and open participation is expected from each participant. This format also serves to nurture salespeople new to the professional by connecting them with more experienced salespeople. Open to chamber members and sales professionals considering membership.
Leadership: Dave Moravec and Scott Marston
This popular group currently meets for lunch on the second Tuesday of each month for the purpose of networking among the women of Colerain. This is open to all employees of our current membership and prospective female professionals looking to network and learn more about our community. We are sharing our experiences over lunch conversation, talking about topics that affect working women like personal branding, work/life balance, letting go of perfectionism, making your words count, and asking for what you want. Invited guest speakers regularly bring an outside perspective as well.
Leadership: Sylvia Dwertman and Chris Armstrong
Colerain H.O.P.E. brings area non-profit and church groups together with the intention of sharing resources and ideas. HOPE stands for Helping Our People Everyday.
Leadership: Gail Nolte & Dale Beck
Colerain connects local businesses with the community to enhance the local quality of life and create a more sustainable Colerain. Through shared resources, events, and ideas, team members promote a cleaner, greener, and more prosperous Colerain where we can live, work, and play. We are looking for more volunteers, ambassadors, and stakeholders to join!
Leadership: Dean Ferrier & Dave Moravec
TEAMS (TOGETHER EVERYONE ACHIEVES MORE SUPPORT)
The TEAMS approach is foundational to the Colerain Chamber community membership by supporting individuals and organizations, connecting people with one another, and celebrating personal and professional success. Ribbon Cuttings and Groundbreakings are among the celebrations that take place on a regular basis. TEAMS Leaders, Ambassadors, and the membership at large all do their part to encourage Northwest Cincinnati area businesses to participate in the Colerain Chamber.
Leadership: Dave Moravec, David Denny, Susan Bennett
This "emerging" group currently meets for social and educational purposes and serves those that are young at heart across the Colerain/NW side community. While generally under 40, some professionals are slightly older and serve mentorship and leadership roles.  Navigating today's business world is difficult enough, having a chance to get to know other young professionals in a more relaxed setting oftentimes breeds a comforting place to grow.
Leadership: Mark Moser
OUTREACH  AND AMBASSADORS
This committee attends and represents the Colerain Chamber at community events, Ribbon Cuttings, and Groundbreakings. They also identify and reach out to new Northwest Cincinnati area businesses to encourage them to join the Colerain Chamber, and they inform Chamber staff about new businesses and community issues.
Leadership: Evan Webeler
SOCIAL EVENTS - HOMETOWN HERO GALA - CHAMBER AWARDS DINNER
This committee plans and manages social get-togethers and the two larger events (Hometown Hero & Awards Dinner) for the Colerain Chamber.  These events build relationships among members and encourage membership retention. This committee is responsible for choosing and securing Hometown honoree(s) each year, developing many sponsors and silent auction donors for the event. It also is responsible for soliciting nominations and selecting the winners for the annual Chamber Business Awards. The Third Thursday is generally reserved for networking events after hours in a social setting at a local host venue.
Leadership: Jennifer Caunin and Kathie Smith
MEMBERSHIP
The Membership Committee guides the growth of the Chamber by identifying and contacting prospective new members (businesses, organizations, individuals) and encouraging them to join through the TEAMS initiative (Together Everyone Achieves More Support) describe below. Each TEAM mentors new and prospective members as they engage with chamber members and programs.
Leadership: Dan Applegate and Evan Webeler
This Board committee reviews and updates the Chamber by-laws to insure they are consistent with the goals and practices of the Chamber, and identifies new candidates for the Chamber Board and for Chamber Board leadership positions. They are also responsible for reviewing and recommending solutions for conduct allegations of members, guests, and the Board of Directors.
Leadership: Rick Porotsky
The Executive Committee exercises the powers of the Board of Directors between meetings of the Board. This committee (comprised of the Board Officers, one at-large Board member, and the President, and chaired by the Board Chair) leads the oversight of various Chamber matters, including financial review and audits, and is responsible for the annual compensation and performance review for the President.
Leadership: Susan Bennett